Build Your Future in Drone Technology
The Fullerton College Drone Technology program offers an industry-oriented training program designed to prepare you with skills that you will need for a career in: Surveying, mapping, inspection, photography, cinematography, public safety, geographic information system (GIS), engineering, and manufacturing. For more information on the Drone Tech program, visit: drones.fullcoll.edu.
Explore Programs in Drone Technology
Frequently Asked Questions
Certificate – Unmanned Aerial Systems Piloting – Pending state approval
Associate degree or certificate completion depends on program unit requirements and whether student is enrolled full-time or part-time.
For information on jobs in this industry sector and their median annual salaries visit: https://www.bls.gov/ooh/
Career opportunities:  
Drone pilot

Inspector

Mapper/Surveyor

Photographer

Cinematographer

Technician
Students find work utilizing drone technology in a variety of fields including: Infrastructure inspection, Surveying, Mapping/GIS, Construction, Architecture, Administration of justice/Public safety, Search and Rescue, Journalism, Cinematography, Photography, Real Estate, Marine Biology, Archeology, Physical Education/Athletics, and others.
Like what you're learning?
Get Started Today!
Fullerton College offers a robust selection of programs, including over 140 Career and Technical Education options for anyone interested in advancing in a profession, or seeking training for new career opportunities. With guidance from seasoned instructors at Fullerton College, learn and engage in the college's modern facilities, gain the skills and knowledge to succeed, and thrive in today's high-demand industries.
The Fullerton Drone Lab is proud to partner with outside organizations to help provide students with real-world experience including: The Orange County Water District, The Shark Lab at Cal State Long Beach, BNB Builders and Hornet Athletics.
The Federal Aviation Administration (FAA) has selected Fullerton College's Fullerton Drone Lab for the Unmanned Aircraft Systems-Collegiate Training Program or the UAS-CTI.
"We are so honored to have been selected as one of the schools initially selected in the FAA's Collegiate Training program," said Jay Seidel, Fullerton Drone Lab professor.
Fullerton College is among 29 schools nationwide selected for the FAA's College Training Initiative, and the only college selected in Los Angeles and Orange counties.
Selected as part of the Federal Aviation Administration's College Training Initiative
Association for Unmanned Vehicle Systems International (AUVSI)'s Level 2 Service Provider
Student Success Stories
Fullerton College offers its students a comprehensive academic experience, in a real college setting.
After taking all the courses
"After taking all the courses, you can actually become a certified interior designer. Fullerton College is one of the only programs in Southern California to be accredited by the State and they teach you the basics that you need to know in the industry. The lighting class has really taught me alot, such as how to select the proper lighting for a room, and also how to bring down energy costs."
– Alberto Gonzales
Interior Design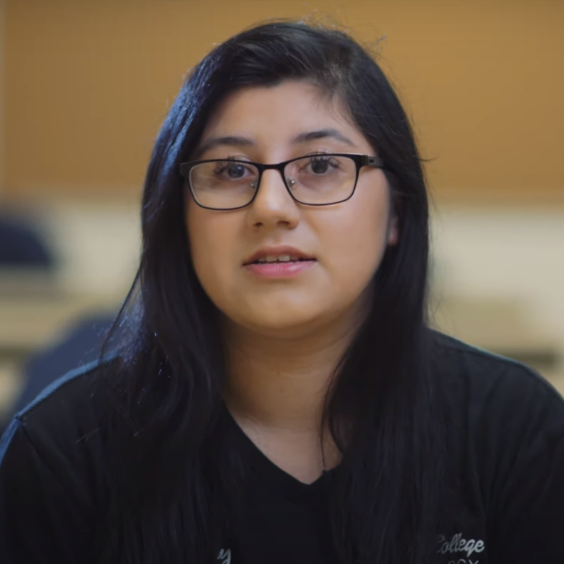 The Cosmetology Program
"The Cosmetology Program really prepares you for what your goal is. I love that you have the ability and the freedom to create whatever you want. They teach you the foundation of working at a salon, and so from there you just build on to what you've learned here."
– Daisy Murillo
Cosmetology