Build Your Future in Cosmetology Instructor
The Cosmetology Instructor Associate in Science Degree will prepare a student for a career and/or employment as an instructor trained to teach the technical skills necessary for work with hair, skin and nails. Preparation includes communications skills, advanced Avant-garde make-up, and principles of selling products and services This program is designed to introduce and/or expand Pivot Point principles and advanced techniques.
The Cosmetology Instructor training program is designed for licensed Cosmetologist/Barber/Esthetician who intend to teach in the post-secondary or private sector Cosmetology/Barbering/Esthetician schools.
Degrees & Certificates
Apply online at fullcoll.edu
Apply for financial aid: fafsa.ed.gov
Take the online orientation
Take assessment exam
Meet with a Counselor
Update Personal info in My Gateway
Register for classes
Pay fees
Frequently Asked Questions
As of Fall 2021:
EXPENSES: ALL COSTS AND COURSE UNITS ARE SUBJECT TO CHANGE
1. Current Books $ 544.25 (plus tax) – Pivot Point textbook bundle with LAB access
Purchase online from the Fullerton College bookstore at bookstore.fullcoll.edu
2. Current Lab Kit
Module 1 – $915.00 (plus tax) *To be paid before 1st day of class
Module 2 – $1,075.00 (plus tax)*To be paid two weeks prior the end of Level 1
Purchase online from Jazz-Z Beauty Products at jzbeauty.com
3. Other Expenses Approximately $500.00 for materials will be needed during the 1600-hour program
4. Enrollment Fee $46.00 per unit
5. Parking Fee Optional – $40.00 automobiles for term ($20.00 for summer term)
6. Health Fee Mandatory – $21.00 for term
7. Uniform Mandatory – Uniform and closed-toe shoes (black scrub pant, a black scrub shirt and 100% black leather or imitation leather shoes are required for classroom instruction only) must be approved by the Cosmetology Department prior to purchase
NOTE: The Level One Lead Instructor will review the class syllabus and expectations the first day of class. A copy of the receipts for textbooks and kit purchases must be provided to the lead instructor first week of school. Please refer to the Level One class calendar. For additional information pertaining to Level One, please contact Ms. Jimmons at: cjimmons@fullcoll.edu
Associate degree or certificate completion depends on program unit requirements and whether student is enrolled full-time or part-time.
Cosmetology/Barbering/Esthetician Instructor Training: 600 clock hours
• COSM 060 F Instruction Techniques in Cosmetology/Esthetician & COSM 062 F Advanced Instruction in Cosmetology/Esthetician – Two semester courses for California licensed cosmetologists/barbers/estheticians to learn instructional techniques. (Offered as Fall & Spring 16-week courses.)
• COSM 060LF, COSM 061LF, & COSM 062LF – two to three semester courses for student-instructors to complete 600 clock hours of laboratory observation to become a Cosmetology/Barbering/Esthetician Instructor.
• Pivot Point Instruction I – Preparatory course to teach Pivot Point terminologies. (Offered as Summer 8-week hybrid course only.)
*Additional sources: Financial Aid gainful employment data:
Fullerton: http://web.fullertoncollege.edu/GainFulEmployment or
Fullerton: http://www.fullcoll.edu/pio/gainful-employment
For information on jobs in this industry sector and their median annual salaries visit: https://www.bls.gov/ooh/.
Average Salary: $46,960 – $101,500
• Cosmetologist
• Hair Stylist
• Master Cosmetologist
• Stylist
• Barber Stylist
Overall employment of career and technical education teachers is projected to grow 4 percent from 2016 to 2026, slower than the average for all occupations. Employment growth will vary by type of institution. While employment of vocational teachers in postsecondary institutions is projected to be show little or no change, employment of career and technical education teachers in middle and secondary schools is projected to grow about as fast as the average for all occupations.
Overall demand for career and technical education teachers will be driven by a continued demand for programs that prepare students for technical careers at middle and high schools and at postsecondary institutions.
As middle and high school students continue to be required to take more academic classes and fewer career and technical classes, employment growth of career and education teachers in middle and high schools may be affected.
In addition, public schools are dependent on government funding for career and technical programs. When budgets for these programs are reduced, employment growth for career and technical teachers may be limited.
Average Salary in this Field
$46,960 to
$101,500 Per Year
Cosmetologist
Barber Stylist
Like what you're learning?
Get Started Today!
Fullerton College offers a robust selection of programs, including over 140 Career and Technical Education options for anyone interested in advancing in a profession, or seeking training for new career opportunities. With guidance from seasoned instructors at Fullerton College, learn and engage in the college's modern facilities, gain the skills and knowledge to succeed, and thrive in today's high-demand industries.
Student Success Stories
Fullerton College offers its students a comprehensive academic experience, in a real college setting.
Fullerton Has Tremendous Impact
"I am from Mexico City and I arrived here when I was eighteen. I thought about what I should do with my life. In Mexico, I used to make my own clothes but I didn't know I was into fashion until I got here. Fullerton College has put me in a state where I want more and this is just the beginning. Fullerton College made me future built!"
- Mario
Fashion Design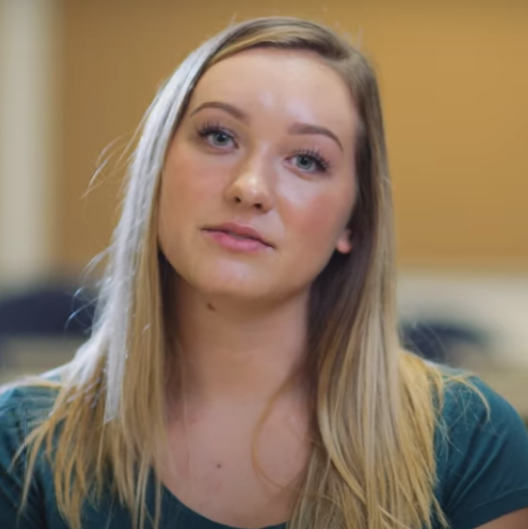 Instructors Are Beyond Amazing
"The thing I love the most is knowing that I can change someone's life for the better. Your environment can really impact your happiness. I realized I could turn my passion into a career at Fullerton College which I am really grateful for. The professors are extremely knowledgeable about the program and helping their students succeed and getting them into their desired field."
- Cambria Lentz
Interior Design