Build Your Future in Law Enforcement
The Law Enforcement Skills Development Skills Certificate Program requires the completion of 17 units, of which 9.5 units are in required courses. An additional 7.5 units must be taken from the restricted electives listed below. This certificate is intended to meet the basic requirements of California Penal Code 13510 in raising the competence level of current and aspiring law enforcement personnel. All restricted electives are certified by the California Commission on Peace Officer Standards and Training (P.O.S.T.). A minimum grade of "C" is needed for each required course taken, with the exception of AJ 079 F (CR/NC). At least one half of the units toward the certificate must be completed at Fullerton College.
Degrees & Certificates
Certificate – Law Enforcement Skills Development
Apply online at fullcoll.edu
Apply for financial aid: fafsa.ed.gov
Take the online orientation
Take assessment exam
Meet with a Counselor
Update Personal info in My Gateway
Register for classes
Pay fees
Frequently Asked Questions
Certificate – Law Enforcement Skills Development
The cost is $46 per unit. Non-resident tuition: $258 per unit PLUS enrollment fees (Non-Resident Tuition includes $19.00 Capital Outlay fee per Ed Code 76141).
Costs may vary; please visit website for more information: http://admissions.fullcoll.edu/fees-refunds/.
Associate degree or certificate completion depends on program unit requirements and whether student is enrolled full time or part time.
Careers in the field:
• Police Officer
• Public Safety Officer
• Sheriffs
• Deputy Sheriffs
• Police Identification
• Records Officer
• Detective
• Criminal Investigator
• First-Line Supervisor
• Private Detective
• Correctional Officer
Average Salaries: $37,690 – $62,960
Employment of police and detectives is projected to grow 7 percent from 2016 to 2026, about as fast as the average for all occupations.
While a continued desire for public safety is expected to result in a need for more officers, demand for employment is expected to vary depending on location, driven largely by local and state budgets. Even with crime rates falling in recent years, demand for police services to maintain and improve public safety is expected to continue.
Contact Our Department
Dr. Kevin C. Sampson
Department Coordinator
Average Salary in this Field
$37,690 to
$62,960 Per Year
Public Safety Officer
Private Detective
Like what you're learning?
Get Started Today!
Fullerton College offers a robust selection of programs, including over 140 Career and Technical Education options for anyone interested in advancing in a profession, or seeking training for new career opportunities. With guidance from seasoned instructors at Fullerton College, learn and engage in the college's modern facilities, gain the skills and knowledge to succeed, and thrive in today's high-demand industries.
Student Success Stoires
Fullerton College offers its students a comprehensive academic experience, in a real college setting.
Fullerton Has Tremendous Impact
"The Fullerton College Architecture program has had a tremendous impact on me. Professors provide challenges and prepare students for real life skills. I am thankful to the instructors and for their support as a student in the Architecture program. Attending Fullerton College has prepared me for the next level of my education."
- Juan Raya-Garcia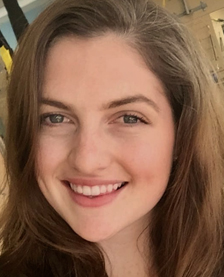 Instructors Are Beyond Amazing
"Fullerton College has one of the best Pilates programs! After graduating from the program, I got a job immediately teaching Pilates. All of the instructors are beyond amazing. They are recognized throughout the Pilates community for being excellent teachers. The teachers are always willing to learn and teach new and exciting Pilates curriculum."
- Brittany Kent