Build Your Future as a Lighting Technician
The Lighting Technician Certificate is designed to prepare the student for occupational competency as a Lighting Technician in educational, community and resident theatre venues as well as theme parks, television and motion picture studios.
For additional information, visit the Fullerton College Theatre Arts Department website: http://theatre.fullcoll.edu/.
Degrees & Certificates
Certificate – Lighting Technician
Apply online at fullcoll.edu
Apply for financial aid: fafsa.ed.gov
Take the online orientation
Take assessment exam
Meet with a Counselor
Update Personal info in My Gateway
Register for classes
Pay fees
Frequently Asked Questions
Certificate – Lighting Technician
The cost is $46 per unit. Non-resident tuition: $258 per unit PLUS enrollment fees (Non-Resident Tuition includes $19.00 Capital Outlay fee per Ed Code 76141).
Costs may vary; please visit website for more information: http://admissions.fullcoll.edu/fees-refunds/.
Associate degree or certificate completion depends on program unit requirements and whether student is enrolled full-time or part-time.
For information on jobs in this industry sector and their median annual salaries visit: https://www.bls.gov/ooh/.
Career opportunities:
• Audio Technician
• Audio Visual Specialist
• Audio Visual Technician
• Audio/Visual Manager
• Operations Technician
• Production Assistant
• Exhibit Designer
• Scenic Designer
• Set Decorator
• Set Designer
Overall employment of broadcast and sound engineering technicians is projected to grow 8 percent from 2016 to 2026, about as fast as the average for all occupations.
Employment of audio and visual equipment technicians is projected to grow 13 percent from 2016 to 2026, faster than the average for all occupations. More audio and video technicians should be needed to set up new equipment or upgrade and maintain old, complex systems for a variety of organizations.
More companies are increasing their audio and video budgets so they can use video conferencing to reduce travel costs and communicate worldwide with other offices and clients. In addition, an increase in the use of digital signs across a wide variety of industries, such as schools, hospitals, restaurants, hotels, and retail stores should lead to higher demand for audio and video equipment technicians.
Average Salary in this Field
$45,720 to
$208,000 Per Year
Audio Technician
Set Designer
Like what you're learning?
Get Started Today!
Fullerton College offers a robust selection of programs, including over 140 Career and Technical Education options for anyone interested in advancing in a profession, or seeking training for new career opportunities. With guidance from seasoned instructors at Fullerton College, learn and engage in the college's modern facilities, gain the skills and knowledge to succeed, and thrive in today's high-demand industries.
Student Success Stoires
Fullerton College offers its students a comprehensive academic experience, in a real college setting.
Fullerton Has Tremendous Impact
"The Fullerton College Architecture program has had a tremendous impact on me. Professors provide challenges and prepare students for real life skills. I am thankful to the instructors and for their support as a student in the Architecture program. Attending Fullerton College has prepared me for the next level of my education."
- Juan Raya-Garcia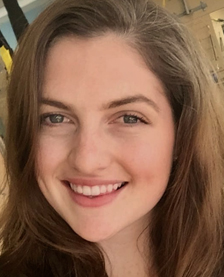 Instructors Are Beyond Amazing
"Fullerton College has one of the best Pilates programs! After graduating from the program, I got a job immediately teaching Pilates. All of the instructors are beyond amazing. They are recognized throughout the Pilates community for being excellent teachers. The teachers are always willing to learn and teach new and exciting Pilates curriculum."
- Brittany Kent