Build Your Future in Theatrical Performance
Acting and Performance Level I
Designed to prepare students for entry-level performance competency and employment in regional theatre, television, film, theme parks and education. Students will integrate voice, mind, and body techniques toward character development, explore and engage with multiple professional training methodologies, generate a repertory of performance material for auditions, and produce professional grade resumes and head shots to forward career advancement.
Musical Theatre Level I
The Musical Theatre Certificate Program is designed to prepare the student for performance competency in the field of Musical Theatre and lead to specific areas of employment in musical theater production as well as television, theme parks, cruise ships and education.
Stage and Screen Combat Level I
Designed to prepare the student for entry-level performance competency and employment in the field of stage combat and stunts, with specific areas of employment in regional theatre, television, film, theme parks and education. Students will integrate voice, mind, and body techniques toward character development, train and employ a variety of techniques specific to armed and unarmed staged violence, integrate choreography into the context of scripted scene work, and be adjudicated for proficiency and recognition by an internationally recognized organization (Society of American Fight Directors).
For additional information, visit the Fullerton College Theatre Arts Department website: http://theatre.fullcoll.edu/.
Degrees & Certificates
Apply online at fullcoll.edu
Apply for financial aid: fafsa.ed.gov
Take the online orientation
Take assessment exam
Meet with a Counselor
Update Personal info in My Gateway
Register for classes
Pay fees
Frequently Asked Questions
The cost is $46 per unit. Non-resident tuition: $258 per unit PLUS enrollment fees (Non-Resident Tuition includes $19.00 Capital Outlay fee per Ed Code 76141).
Costs may vary; please visit website for more information: http://admissions.fullcoll.edu/fees-refunds/.
Associate degree or certificate completion depends on program unit requirements and whether student is enrolled full-time or part-time.
For information on jobs in this industry sector and their median annual salaries visit: https://www.bls.gov/ooh/.
Career opportunities:
• Costume Draper
• Costume Seamstress
• Costume Shop Manager
• Costumer
• Draper
• Dresser
• Wardrobe Assistant
• Wardrobe Attendant
• Wardrobe Manager
• Wardrobe Supervisor
Employment of fashion designers is projected to grow 3 percent from 2016 to 2026, slower than the average for all occupations.
Most apparel continues to be produced internationally. As a result, employment of fashion designers in the apparel manufacturing industry is projected to decline about 33 percent over the projection period, slowing the overall employment growth of fashion designers.
However, employment of fashion designers in the retail trade industry is projected to grow about 22 percent over the projection period. Retailers are selling more fashion-inspired clothing, which increases the demand for fashion designers to design clothing and accessories for everyday wear for the mass market.
Contact Our Department
Zachary Harless
Department Coordinator
Average Salary in this Field
$30,930 to
$135,160 Per Year
Costume Draper
Wardrobe Supervisor
Like what you're learning?
Get Started Today!
Fullerton College offers a robust selection of programs, including over 140 Career and Technical Education options for anyone interested in advancing in a profession, or seeking training for new career opportunities. With guidance from seasoned instructors at Fullerton College, learn and engage in the college's modern facilities, gain the skills and knowledge to succeed, and thrive in today's high-demand industries.
Student Success Stoires
Fullerton College offers its students a comprehensive academic experience, in a real college setting.
Fullerton Has Tremendous Impact
"I am from Mexico City and I arrived here when I was eighteen. I thought about what I should do with my life. In Mexico, I used to make my own clothes but I didn't know I was into fashion until I got here. Fullerton College has put me in a state where I want more and this is just the beginning. Fullerton College made me future built!"
- Mario
Fashion Design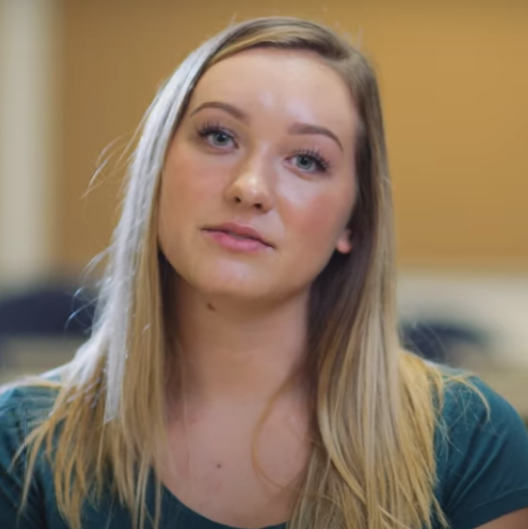 Instructors Are Beyond Amazing
"The thing I love the most is knowing that I can change someone's life for the better. Your environment can really impact your happiness. I realized I could turn my passion into a career at Fullerton College which I am really grateful for. The professors are extremely knowledgeable about the program and helping their students succeed and getting them into their desired field."
- Cambria Lentz
Interior Design