Build Your Future in Retail Management
The Certificate in Retail Management will prepare a student to obtain a supervisory position in a retail business. Beginning as a clerk or cashier, the student can advance to assistant manager, manager, and upper management.
Upon completion of the program students will be able to:
Use a working vocabulary of business terminology.
Classify, record and summarize financial transactions in journals and ledgers, manually and/or with computerized accounting software.
Identify basic computer concepts, terms, and functions.
Analyze a routine business request and respond with a written letter that illustrates good business writing skills.
 For additional information, visit the Fullerton College Business/CIS website:  http://buscis.fullcoll.edu.
Degrees & Certificates
Certificate – Retail Management
Apply online at fullcoll.edu
Apply for financial aid:  fafsa.ed.gov
Take the online orientation
Take assessment exam
Meet with a Counselor
Update Personal info in My Gateway
Register for classes
Pay fees
Frequently Asked Questions
Certificate – Retail Management
The cost is $46 per unit. Non-resident tuition: $258 per unit PLUS enrollment fees (Non-Resident Tuition includes $19.00 Capital Outlay fee per Ed Code 76141).
Costs may vary; please visit website for more information: http://admissions.fullcoll.edu/fees-refunds/.
Associate degree or certificate completion depends on program unit requirements and whether student is enrolled full time or part time.
For information on jobs in this industry sector and their median annual salaries visit: https://www.bls.gov/ooh/.
Average Salary: $25,680 – $67,990
• Retail Customer Service Associate
• Retail Sales Representative
• Customer Service Manager
• General Manager
• In-store Assistant Branch Manager
• Regional Manager
• Retail Associate Store Manager
• Sales Manager
• Store Manager
Employment of sales managers is projected to grow 7 percent from 2016 to 2026, about as fast as the average for all occupations. Employment growth of these managers will depend primarily on growth or contraction in the industries that employ them.
An effective sales team remains crucial for profitability. As the economy grows, organizations will focus on generating new sales and will look to their sales strategy as a way to increase competitiveness.
Online shopping is expected to continue to increase, meaning more sales will be completed without a sales worker involved in the transaction. However, "brick and mortar" retail stores also are expected to increase their emphasis on customer service as a way to compete with online sellers. Because sales managers will be needed to direct and navigate this mix between online and brick-and-mortar sales, sustained demand is expected for these workers.
Average Salary in this Field
$25,680 to
$67,990 Per Year
Retail Customer Service Associate
Store Manager
Like what you're learning?
Get Started Today!
Fullerton College offers a robust selection of programs, including over 140 Career and Technical Education options for anyone interested in advancing in a profession, or seeking training for new career opportunities. With guidance from seasoned instructors at Fullerton College, learn and engage in the college's modern facilities, gain the skills and knowledge to succeed, and thrive in today's high-demand industries.
Student Success Stories
Fullerton College offers its students a comprehensive academic experience, in a real college setting.
Fullerton Has Tremendous Impact
"The Fullerton College Architecture program has had a tremendous impact on me. Professors provide challenges and prepare students for real life skills. I am thankful to the instructors and for their support as a student in the Architecture program. Attending Fullerton College has prepared me for the next level of my education."
- Juan Raya-Garcia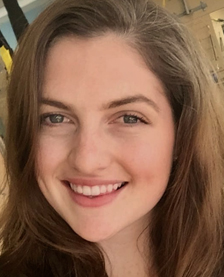 Instructors Are Beyond Amazing
"Fullerton College has one of the best Pilates programs! After graduating from the program, I got a job immediately teaching Pilates. All of the instructors are beyond amazing. They are recognized throughout the Pilates community for being excellent teachers. The teachers are always willing to learn and teach new and exciting Pilates curriculum."
- Brittany Kent